6 Best Baby Travel Gears That You Need To Know About
Having a child is the most pleasant experience of every human's life.
The little one makes the whole home alive with whole day rush of food, cry, care and more. Though these are the memories that most of you enjoy, there are times when they seem tough, like while travelling.
The little ones don't care about your problems; they demand care, even at these times. You can't help it, but you can prepare for it by using proper travel gear. Here are some products that come in handy for such situations.
Stroller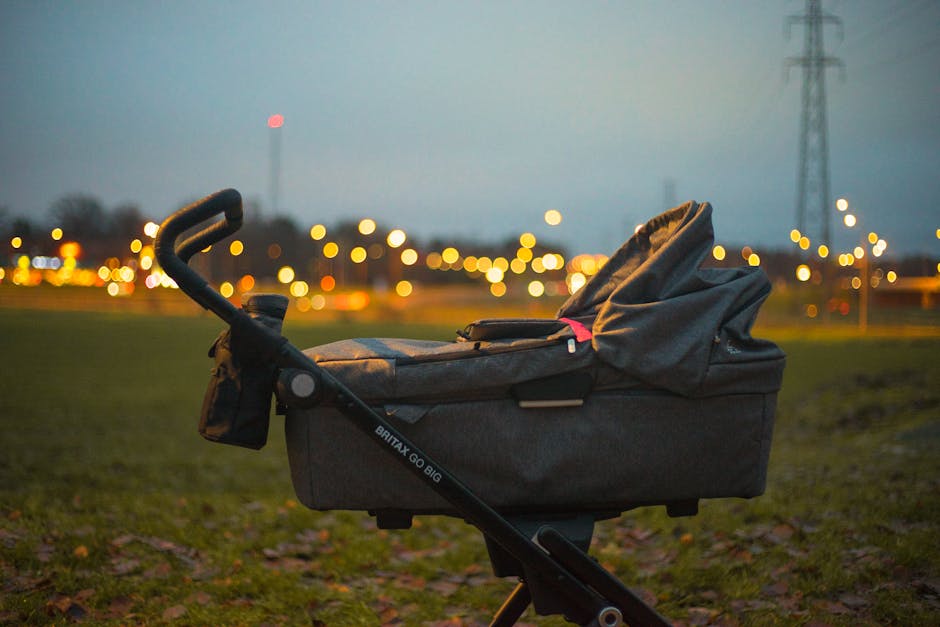 A stroller is a convenient way to travel with your little one, especially when you are carrying heavy luggage with you. The travelling strollers are much lighter than the average once. They are easy to fold and provide an effortless way to carry your child.
There are a lot of these, available according to weight material and dimension. You can get a slight rugged stroller if you plan to pack in your car trunk or go for a lightweight frame for air travels. Though you can buy any of them, it is preferred that you get the one with the five-point safety harness, folding lock, secure carry strap and support different reclining positions.
Portable Travel Cot
A travel cot is a must for every parent, who wants their child to have a sound and comfortable sleep during the travels. The bed offers a rigid frame that sits perfectly to every surface along with soft layers of fabric bedding for the child.
The portable cot is perfectly safe for the child as they prevent infections, and also create a familiar platform for sleep. Moreover, they have a collapsible frame with removable mattresses that makes it a lot easier to clean and pack.
Baby Carrier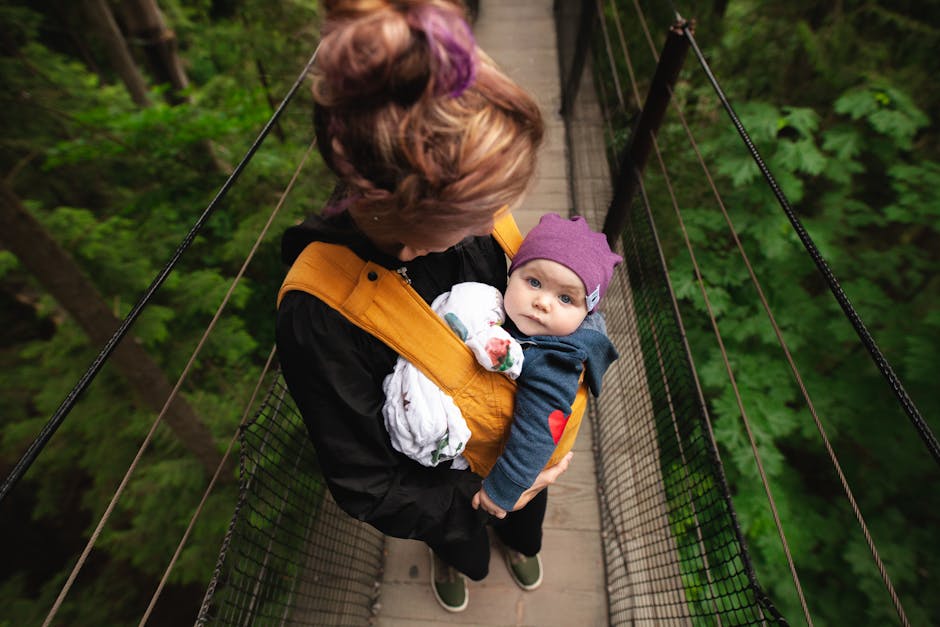 A baby carrier is an easy way to hold your little one close to you without actually engaging your hands. The baby carrier has a narrow seat and padded head support that are perfect for even the infants. It is essential for travelling, especially if you have a newborn child. Kids with less than one year of age tend to stay close to their mother, and this equipment is just the thing for it.
The carrier increases the contact of a baby with the mother that results in the release of hormones in both their bodies, calm their mind and improve the breast milk quantity. The carrier also helps in keeping the child in a straight position and helps to reduce reflux of the infants. The product is part of most baby gift hampers due to its benefits and cost.
White Noise Sound Machine
White sound devices produce pleasant sounds of rainfalls, waterfalls, wind, trees, birds and more that calms the baby brain.  It prevents external disturbances with its melodies and ensures sound sleep of your baby.
There is a wide range of white noise sound machines that you can buy according to your requirement. Most of them use rechargeable batteries with decent backup and are very compact.  There are also devices that can mimic heartbeat sound of the mother, which enhance baby's mood and calm down crying babies.
Though the device is for babies, it does not have the same effect on each of them. It is best to buy a device before your travel and observe your child's response to it.
Diaper Kit
There is no way to change a baby diaper without something to hold them still. Moreover, it is never a wise choice to put them on dirty chairs or seat during travels. The best alternative is a diaper kit.
The kit comes with a waterproof changing pad that provides a clean surface and secure holding for the process. The product is light, foldable, soft, durable and anti-slip, perfect even for the most active babies.  It also has a safety strap that can be attached to furniture or frame to keep the pad steady.
The small kit also comes with various other items like diaper cream, disposable sack, wipes sanitizers and most importantly diapers.
Emergency Kit
Travelling with family is a pleasant experience until your little one start to have health issues due to change in location. The child may feel mild fever, frequent hunger and much more.
You have to prepare for these scenarios while planning your travels. Pack some medicines, a thermometer, antibiotic creams, and saline to deal with these issues.  It is also good if you carry a set of wet and dry kit, it will help you to sort used clothing from clean once and lock the wetness away from other stuff.
You should also prefer baby gift hampers with lots of exciting toys and illusion books to calm your baby's mind.
Final words
There are lots of equipment like insulated milk bottles, blanket, sleeping sacks, high chairs that you can carry with you if travelling for a long time. Make sure you buy this stuff before you initiate any plan so that the child has enough time to adjust for them.
Research the best baby travel gear and be careful of what you are getting, because when it comes to children risk is never an option.
Comments
comments